How to Setup Google AMP for WP Plugin
Today tutorial we are going to see How to Configure and set up the Google AMP for WP Plugin.before that I want to give a little intro about Google AMP pages(Accelerated Mobile Pages).
After 2014 and 2015 day by day Mobile users are increasing Most of them love the responsive and Fast loading Mobile website/blog no one like to stay in Slow loading website and blog.
Google Loves the Fast loading websites and Blogs same time if you have Mobile Optimized website/blog you have a lot of Benefits in SEO Factors.
What is Google AMP pages?
It is an Open Source Project developed By Google Specially Build for Mobile devices it helps us to Speed up our website in Mobile Browser's
Run your AMP web pages with Less Javascript
Clean Minimal look in Mobile Browsers
your web pages are load instantly in Mobile
Here we Go!
Step by Step Google AMP for WP Plugin Installation and Setup
Requirments
Official WordPress AMP Plugin
AMP for WP WordPress Plugin for Add Custom Feature's on our AMP pages
Step1
Install Official WordPress AMP from Wp Plugin Repository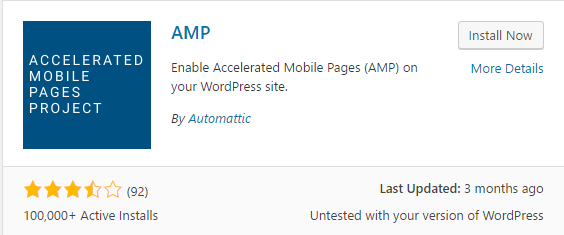 Install and Activate the official Google AMP WordPress Plugin
The official WordPress AMP Plugin does not Have the Advance Feature's so we are going to Install AMP for WP – Accelerated Mobile Pages.Before that, I want to give little Bit Intro about this WordPress AMP Extension plugin Developed by Mohammed Kaludi and Ahmed Kaludi Founder of Magazine3 WordPress themes
Plugin Name  - AMP for WP - Accelerated Mobile Pages

Requirement  - Official WordPress AMP Plugin

Developer - Mohammed Kaludi and Ahmed Kaludi

Wordpress Verified - yes

Complete Installation Guide to Configure the Accelerated Mobile Pages Extension WordPress Plugin
This plugin is the Extension of official WordPress AMP Plugin
Here's the reason Why I recommended this AMP Extension plugin?
This plugin Having the Plenty of Feature's like
AMP Page Builder
Custom Logo
Mobile Redirection
Custom Frontpage
RTL Support
Social Share Buttons
AD Manager
Custom AMP Menu
and More Amazing Feature's
Step2
WordPress Accelerated Mobile Pages Extension
Go to Add New Plugin search as "AMP for WP – Accelerated Mobile Pages."
Install and activate this plugin
After activation go to AMP Extension Plugin setting page
AMP Extension Plugin Configuration
Go to General settings
Upload Logo for your AMP pages

Output
Now to the Mobile Redirection.if you want to force to redirect your Mobile visitors to AMP pages set it ON otherwise OFF the redirection

Next Choose your Analytics Type it having three Option Google Analytics, Segment Analytics, and Piwik Analytics
Enter your Tracking ID and save the settings

Configure your AMP Home Page Choose ON to set a Custom Home for WP AMP pages Choose OFF to set the Post as Default Homepage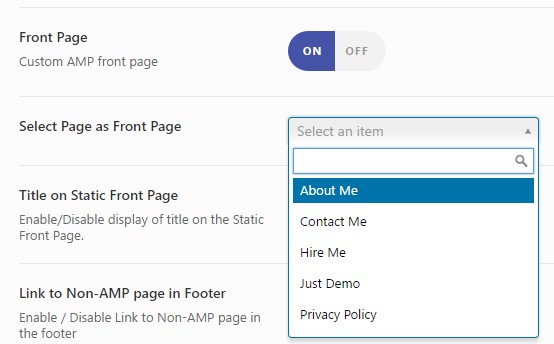 If you want Display View NON-AMP Version in Footer Enable, this option otherwise Disable it

if you want Left language, support enable it

AMP pages for WordPress pages

If you want, the NON-AMP version Link on header/logo enable this option

AMP page Builder and Color Settings
Go to Design under General Settings
Choose a Design Which you want
After choosing the design Click the "

AMP Page Builder & Color Settings."

It will redirect you to AMP Page Builder and Color settings
In design, manager select the element you want Display on the AMP pages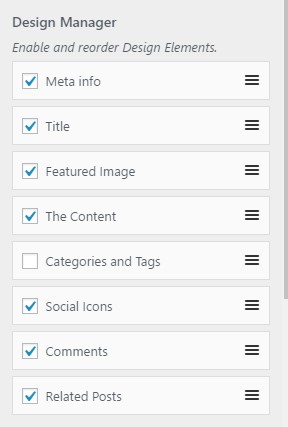 Now Choose the Header, link and Color scheme for your AMP pages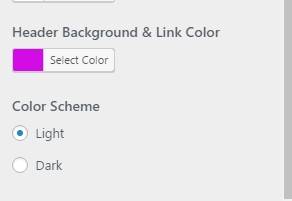 After all setting and save the design settings
SEO Settings for AMP Pages
This Plugin WordPress AMP Extension plugin works in Yoast SEO Plugin.
It having the Option for Add Meta tags and Schema JSON ID from Yoast SEO Plugin
Just enable this both option for Yoast SEO Plugin Support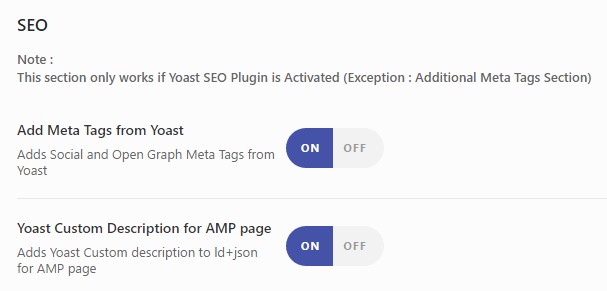 Custom Main for WordPress AMP Pages
After SEO settings Goto Menu page and set the Custom Main Menu for WordPress AMP pages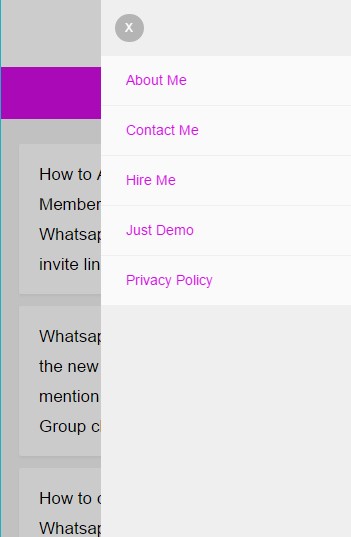 Advertisement Manager
Already I Publish the Article for this read here – Add Google Adsense to WordPress AMP Pages
Single Post Settings for WordPress AMP pages
This plugin having the dedicated option in Single post option help to configure to set the size Feature images, Related post configuration. Sticky Social icons and Next-Previous post Navigation option.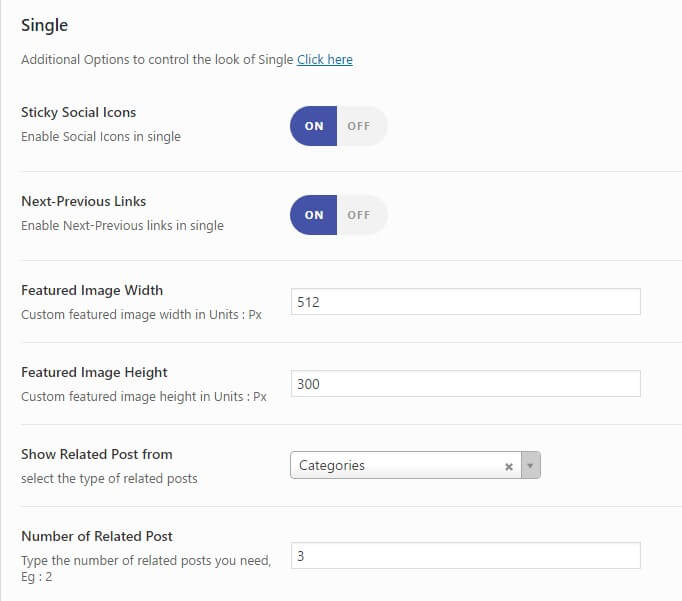 Social Share Buttons for WordPress AMP pages
Configure the Social Share Buttons which social share buttons you want to display on your AMP Post pages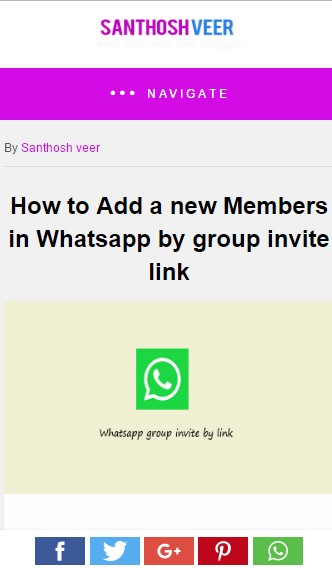 Structured Data for WP AMP Pages
we have Yoast SEO Plugin Structured JSON Data so skip this option.
Cookie Notification for WordPress AMP Pages
If you want to Display Cookie Notification on your WordPress AMP Pages Just enable this option.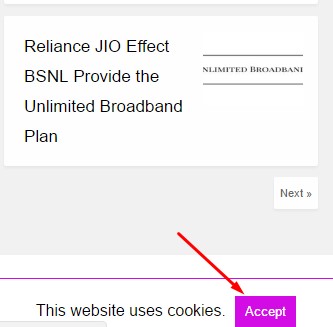 Other useful Options
Translation Panel: Translate the Options Words on your WordPress AMP Pages
Premium Extension for Google WordPress AMP Pages
This plugin Have the Premium extensions, Products, and services
Advanced AMP ADS
Custom Post Type Support for AMP
DoubleClick for Publishers for AMP
Ratings for AMP
That's all we Complete the Full AMP Set up 🙂
AMP Pages validation
Validate your AMP Pages it help to find the issues on AMP Pages
Go to AMP Validator and Validate your WordPress AMP Pages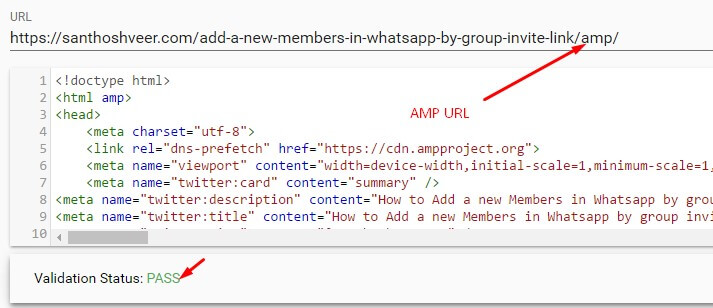 If found the Another AMP Pages Validator tool it validates the AMP Pages, structured data, and show the search Engine preview also we can submit the AMP Pages to Google.
Outputs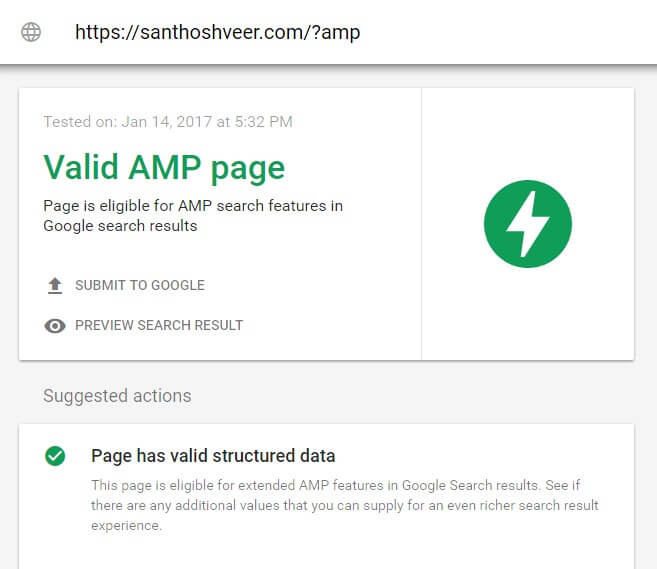 Preview result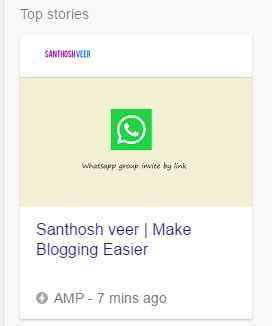 How to Open the WordPress AMP Pages in Desktop Browsers?
Homepage  - http://example.com/?amp

Pages - http://example.com/about-us/?amp

Post - http://example.com/hello-world/amp/
Special Thanks to the Developers
Thanks to kaludi Brothers for this Awesome WordPress AMP Extension Plugin
https://www.instagram.com/p/BOFJaNYDIdl/
Useful Links
Accelerated Mobile Pages Extension Plugin official Blog and Update release – Bookmark Now
AMP Telegram Community – Join Now
User Documentation (For AMP Extension Plugin) – Check Now
Learn WordPress AMP From Scratch
From the Editor's Desk
Personally, I recommended this WordPress AMP Extension for Official WordPress AMP Plugin this plugin has a lot of Amazing Features also there are NO AMP Page errors 🙂
Wrapping Up
Hope this tutorial will help to configure and set up the AMP pages for your WordPress website.If you have any doubts in AMP Pages Setup Feel free to comment Here, I will Guide you.
Share his Post Share with your Blogger Friends 🙂 Sharing is caring.
AMP for WP - Accelerated Mobile Pages
Summary
AMP for WP – Accelerated Mobile Pages WordPress AMP Extension Plugin which helps us add a Custom Design and Amazing Feature's to our WordPress AMP pages.
Was this article helpful?
Thanks!
Your feedback helps us improve Allwebtuts.com