How to Add a Custom Domain on Google Firebase Hosting
In today tutorial we are going to see about a Method to Add a Custom Domain on Google Firebase Hosting.
Firebase is a Platform which helps us Build a Web Apps and Mobile Applications.
Firebase has the Hosting Option which helps us to Host our Static Files and Javascript Framework related websites.In our upcoming post, I will Publish about Firebase static website hosting Guide.
Here are the Crucial Steps to Add a Custom Domain on Google Firebase Hosting.
How to Connect our Custom Domain in Google Firebase?
Login to your Firebase account
Open your project that you want to add a custom domain
In the Left menu bar, you can find the Hosting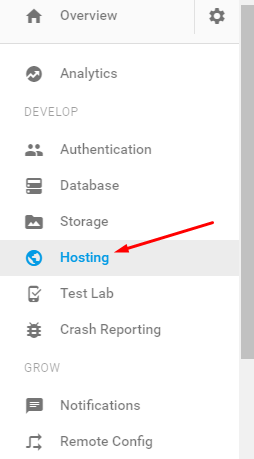 Open Hosting
Hosting page having the option for connecting the custom domain

click Connect domain
Enter your domain name
Click Connect Domain
it moves to verify ownership page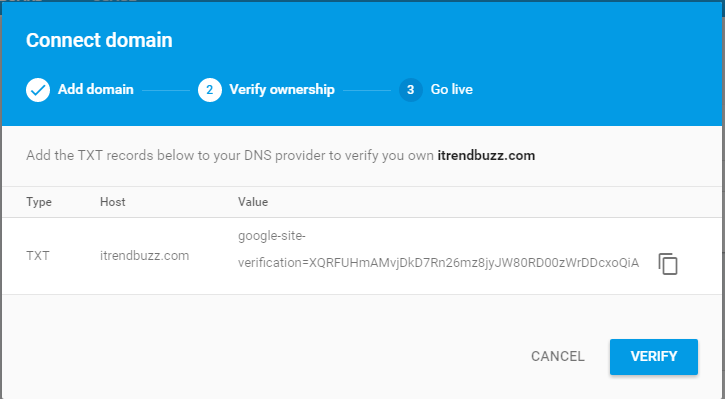 On Ownership page, we get TXT verification tag for domain owner verification
Create New TXT record to verify your domain ownership (use @ at the Host field and paste the Verification TXT code in Value Field)

it take Sometimes to verify the Domain ownership
After Domain Verification,  it will take you to DNS setup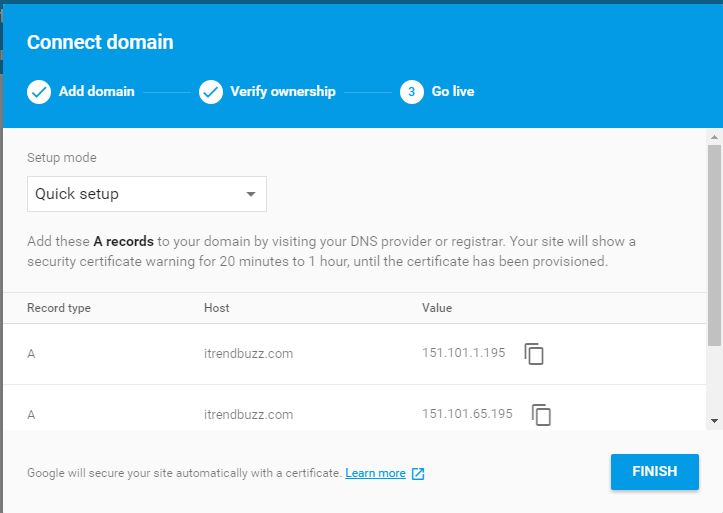 Now Again go to your Domain DNS Manager and create a Two A records for this given IP's

Use "@" at Host Field if you are Connect a Subdomain for your Google Firebase Hosting use your Sub-name at Host Field (Example: I use blog.example.com then put blog at host Field)

Complete All DNS Setup and click Finish
Now it Ask to Connect WWW Version

Click Connect to set up the Redirection ( WWW Version Redirected to Non-www Version)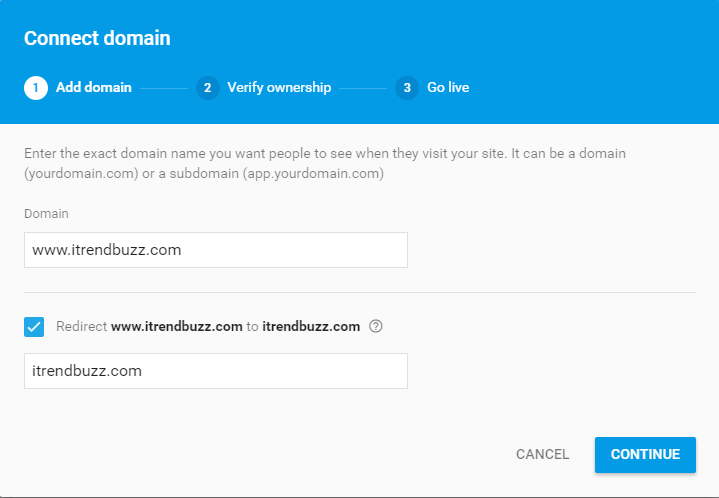 Suffix redirection only for Main Domain not for Subdomains
Click Continue to Complete the redirection Setup – if you want WWW version then Enter WWW URL While Connect the Domain (First Step)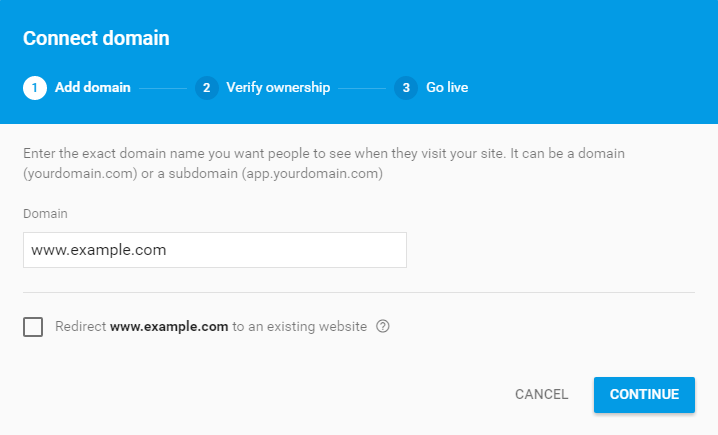 You Need to Add the IP Records for WWW Version Also Like this check the Below Screenshot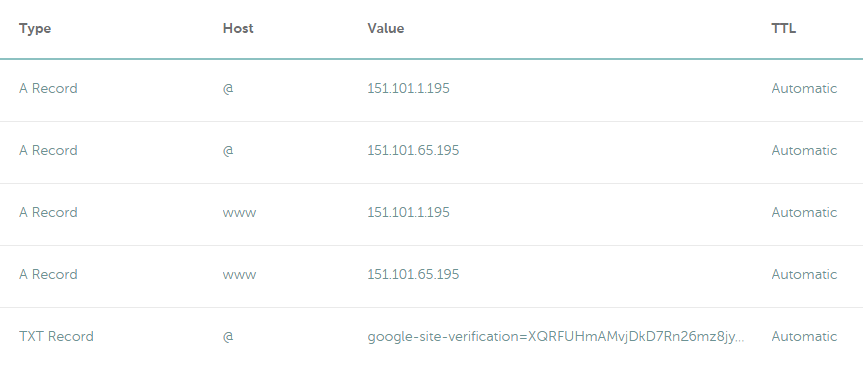 DNS Verification takes 1 to 2 Hours to complete
Your Google Firebase Hosting Project Domain activated with Free SSL 🙂
Fully Connected Domain

Fully Connected Subdomain

From the Editor's Desk
DNS set up slightly Different in Google Firebase Hosting.It Takes 1 to 2 Hours for Full Connection Because of SSL Certificate they Provide a Free SSL for their user's who are all Using a Custom Domain for their Firebase Hosting, so It takes Some Hours for Full Activation with Free SSL Certificate 🙂
If you have Any Doubts in this Topic Drop your Comments Here, I will Guide you.
How to Guides
Was this article helpful?
Thanks!
Your feedback helps us improve Allwebtuts.com