How to Add Google Analytics Post Survey widget in WordPress
Today I came with an Interesting Post for WordPress user's "How to Add Google Analytics Post survey widget in WordPress."
Are you wondering how you can find your content quality and how your content is helpful for your visitors?
Have you ever wondered how you could you actually find the quality of your post?
Well, Mostly website uses star rating or thumb's up post rating system but we cannot get the accurate Post survey result From Our Readers.
Here is the Best Solution to find your post-survey.
That is Google Analytics post survey widget, which helps you to know about the feedback or your audience and also to find the post quality survey results on your Google Analytics account.
All you have to do, Is just Implement the Google Analytics Post Survey widget in your WordPress website and Get the accurate Post Survey Result From your Readers and Get Survey data in Google Analytics Dashboard.
I got this Google Analytics Survey script in 9Lessons.info this survey tracking script was developed by Srinivas Tamada.
For Demo Check the Below Content of the Post
Advantages of using Google Analytics Survey post plugin
User-Friendly Post survey widget
Get the Real-time Post Survey Result from your readers it will help us to improve our content quality
Track the Post User Survey Result in Google Analytics Dashboard
Requirments
WordPress CMS based blog
Need Google Analytics Account for Track the Survey Result
Steps to Install the Google Analytics Post Survey widget Plugin in WordPress
(Update: New version with Admin panel)
Login to your WordPress Dashboard
Go to Plugins > Add New search as Google Analytics Post Survey widget

Click Install Now and activate the plugin
Now you can find the Plugin setting Menu in the Left sidebar of Wp-admin Dashboard
Open the Plugin Setting panel and Configure your settings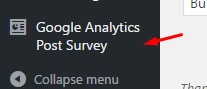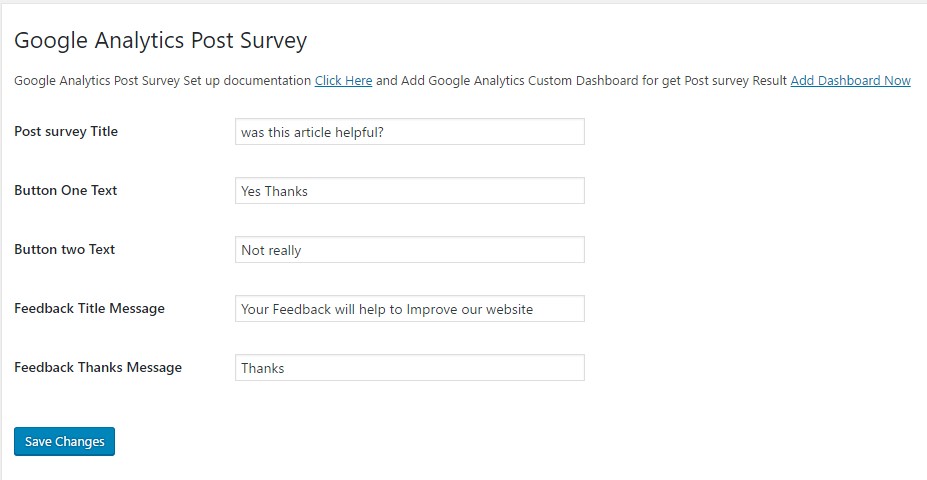 Important Step: Now we need to create a Custom widget for tracking the user survey data in Google Analytics.Just follow our Below step to create Custom Dashboard Widget in Google Analytics.
Log in to your Google Analytics Account
Open All website Data
In the Left Sidebar, you can find the Dashboards below Search Box.
Open Dashboard Click Private and Open My Dashboard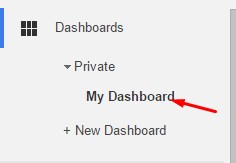 Now you can Find the Add Widget Option in My dashboard Page
Click Add widget to create a Widget for track the user survey.

Check the Below Screenshot for Setup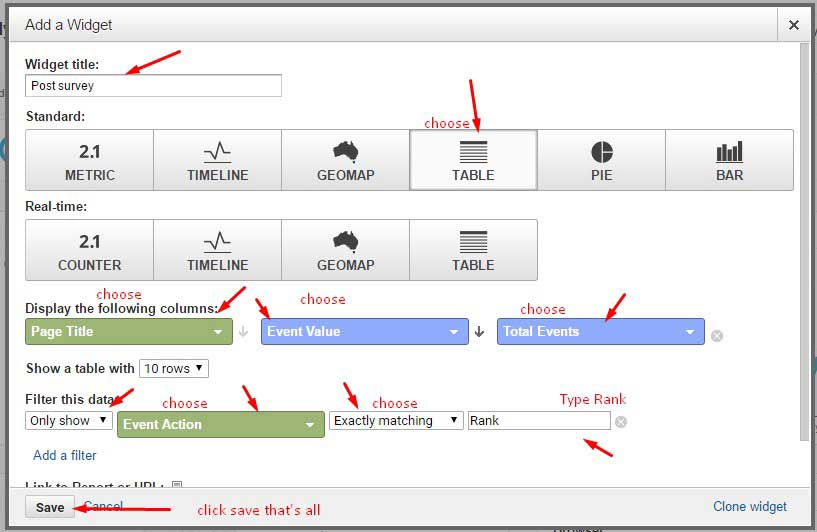 Or
Just click the Below Button to Import the  Google Analytics Post survey widget on your Analytics Dashboard
That's all Now you can Get the User Survey Result in Google Analytics.
for First-time it takes 24 hours to update the results
Check you Survey Result in Dashboards
It will Update the Result Every 24 Hours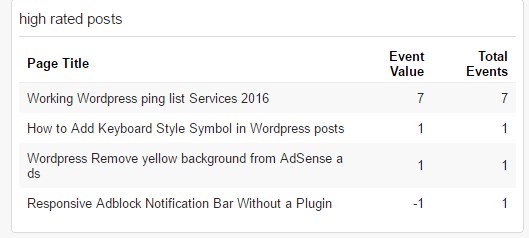 About survey result
it updates the results every 24Hours
it helps to Improve our post content  Quality
Negative value (-1, -2 etc.) reader feels need improvement on your content
Report the issues and Bugs here – Click here
If you Have Any Doubts in this article Please Feel Free to Comment here our team will Guide you.
Conclusion:
This is all about the Google Analytics post survey widget. I hope you liked this post if you have any sort of queries on this post. Please do comment us below, I'd love to see comments from you.
Was this article helpful?
Thanks!
Your feedback helps us improve Allwebtuts.com