How to Connect OptinChat with Mailerlite
Optinchat is a Widget Which Helps us to Convert our Website/Blog Visitors into Subscribers, yes it helps us to Collect our Members Email.
This Tool is Amazing because it helps us to Build our Email Subscribers List Fastly.
It has Mailerlite Integration Option Which helps us to collect Visitors Email into Mailerlite Subscribers Group Directly.
Here are Steps to Connect OptinChat with Mailerlite
First Login to OptinChat Dashboard
Next Goto Integrations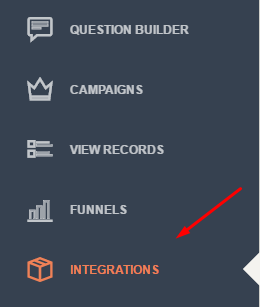 Now you can Find the Different product Integrations
you Find Mailerlite on Integrations
Click Connect it Will show the Pop-up to ADD Mailerlite API

Now open Mailerlite Dashboard
On the Right side on the Top Menubar, you can find the Dropdown Menus
open Dropdown Menu and go to Integrations


Copy the API From Mailerlite and Paste it on OptinChat's Mailerlite Connection Box

Click Save to Connect the OptinChat into Mailerlite
you can See the Configure Option on the Mailerlite connection box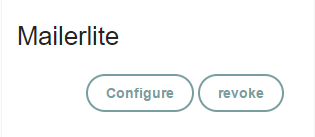 Click Configure to Choose your Mailerlite Subscriber Group

After Choosing your Mailerlite Subscriber Group Click Save button to Connect OptinChat with Mailerlite
No More Extra Set up Now Open Question Builder and Update your Questions
All User/Visitors Email Id's Automatically Collected into Mailerlite Selected Subscribers Group
Display OptinChat on your Blog/Website By Adding Widget Script or Plugin
From the Editor's Desk
This Product Was developed by Deepak Kanakaraju A Digital Marketing Expert He blog at DigitalDeepak.com.
100% Free to use & this Widget Help me Lot in Building Email Subscribers to My Blogs and websites.
This Product is Amazing Trust me I am 100%, Satisfied User 🙂
Hope this Tutorial Will Help you to Integrate OptinChat With Mailerlite.
If you have Any Doubts in this Topic Feel Free to Comment Here, I will Guide you.
Mailerlite Guides
Was this article helpful?
Thanks!
Your feedback helps us improve Allwebtuts.com