Bitly URL Shortener PHP Plugin
Hai this is My Second PHP Tutorial in this tuts we are going to see about Bitly URL Shortener by using Bitly PHP API.Most of the peoples using Plugin or buying any premium shortener plugin for shortening their website URL but in this tutorial, I am going to share a Bitly URL Shortener PHP Plugin shorten your website URL with the HTML Form.
How its Possible?
Here I create a simple HTML form and connected them to the Bitly API Function by using PHP POST Value Method ok let's come to our tutorial.
Check the Below Image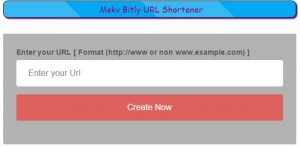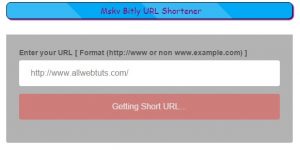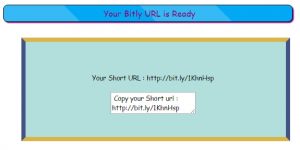 From the Editor's Desk
Full Version Released  🙂
If you Need Any Help Please Feel Free to Comment Here I will Help you  🙂
Also read – Send File Attachment by using PHP Form
Was this article helpful?
Thanks!
Your feedback helps us improve Allwebtuts.com